Lead Generating Websites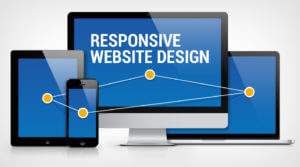 We design websites that drive traffic and business to your company without spending money on Adwords or other SEO marketing expenses.
JD Marketing Design Agency believes that a company website should increase traffic, leads, and sales. This is why we design your website to maximize the number of people who visit your site and the percentage of those that convert to leads by utilizing a responsive website platform.
We also believe in accountability, so the JD Marketing Design Agency fully responsive website platform includes extensive customer Analytics (Google Analytics) to ensure that you can precisely and accurately measure the impact that your website and your online marketing activities are having on your customer acquisition.
Whether you are a small family owned business, a franchise or large corporation, partnering with Free Web Designs for your lead generating website and online showcase will help you get more customers and make more money without spending a fortune on marketing and Adwords.
[su_row][su_column size="1/2″ center="no" class=""]
How It Works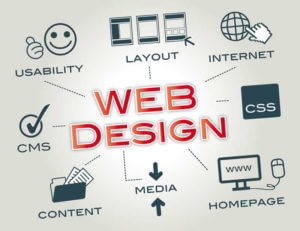 We design a custom website tailored to your business niche specifically designed to rank at the top of local internet searches for your product or services. This would be a website designed for lead generation only, containing your company name, logo, contact information and other minimum information about your company and products or services. We also include a custom phone number for tracking purposes that forwards to your business number. This is in addition to any current website that you now currently own. We design the website for free, we provide a domain name for free, we host the website for free, we maintain the website for free. There is a small initial setup charge and after that the only cost to you is the monthly charge for the selected coverage area chosen by you.
We Help You Get Found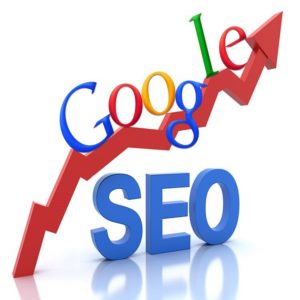 We use propriety local search SEO software that will optimize your local business website so that internet searches for your specific product or service points the customer to your website and makes it visible on Google, Bing, Yahoo and other search engine results. We can't guarantee that you will be Number 1 on every search for your service or product (nobody can) but we can provide case studies and examples where our customers websites are constantly listed at the top of front pages search results.
Website Organization
The Free Basic website design will have these main sections:
Home Page
About Us (Business Overview)
Services Offered
Locations Served (SEO Optimized for Coverage Area Selected)
Job Openings (Solicit New Employees and Apprentices)
Contact Us
Features Included
Click To Call for Mobile Function
Lead Tracking Phone Number
Fully Responsive Framework, mobile optimized, built using the latest Bootstrap
Customized Contact Forms with CAPTCHA – multiple built-in editable forms
Social Sharing Integrated – increase your customer engagement with ease
Retina Display Support – ready to serve up high-resolution Apple images
SEO Enhanced – proper implementation of the new markup language & structure
Google Maps Integration – for Contact pages, Service Locations and more
Compatible Browsers – IE9, IE10, IE11, Firefox, Safari, Opera, Chrome
Free use of Domain Registration
Free Hosting
Free SSL Certificate
3 Domain Specific e Mail accounts
Fee Summary
Website Design and Setup(USD)….. $100.00
Setup includes customization for your Business Logo and information
You Use the Website – We own it
No Contract Commitment
Start Here By Signing Up and Pay for Setup Fee ($100.00) and Select Monthly Plan Below:
Monthly Advertising Fee (USD)….. Based on coverage area:
5 Mile Radius GEO Coverage with SEO Management …..$99.00
10 Mile Radius GEO Coverage with SEO Management …..$150.00
20 Mile Radius GEO Coverage with SEO Management …..$200.00
50 Mile Radius GEO Coverage with SEO Management …..$250.00
State Wide GEO Coverage with SEO Management …..$300.00
3 State Wide GEO Coverage with SEO Management …..$600.00
Includes
Lease Use of Website
Monitor website performance
Make sure all software versions are updated as needed
Optional Modules – Monthly Fee (USD)
Testimonials Function for Customer Reviews and Ratings….. $ 5.00
Subscriber Module for Automated emails and Newsletters for Marketing….$ 5.00
Service Appointment Module Online Calendar for Schedule and Managing Appointments….$ 5.00
Finance Module for Online Credit Application to Manage Finance Transactions….$ 5.00
You Tube Video Ranked for SEO Describing Company and Services Offered (1 new added each month)….. $ 50.00
Content Management and Updates….. quote per case
SEO Content Optimization….. Price List
Extra AD-Word Pay-per-Click Campaigns….. quote per case
Optional Website Features – One Time Fee (USD)
You Tube Video Describing Company and Services Offered….. $ 50.00
Digital Video Logo design and publication….. $ 50.00
Select Monthly Plan and Subscribe Below:
Area Coverage
5 Mile Radius : $99.00 USD – monthly
10 Mile Radius : $150.00 USD – monthly
20 MIle Radius : $200.00 USD – monthly
50 Mile Radius : $250.00 USD – monthly
[/su_column]
[su_accordion][su_spoiler title="Lease Terms and Conditions" open="no" style="default" icon="plus" anchor="" class=""]
Lease Terms and Conditions
By submitting a form, I enter into a Lease Agreement and agree to abide by the following Terms and Conditions.
WEBSITE LEASE TERMS & CONDITIONS
1. Agreement
The domain name, social media accounts, e-Mail, phone number & other related properties are owned and maintained by JD Marketing Design Agency. The properties and website lease program is offered subject to your acceptance without modification of all of the terms and conditions contained herein and all other operating rules, policies (including, without limitation, JD Marketing Design Agency's Privacy Policy) and procedures that may be published from time to time on this site by JD Marketing Design Agency (collectively, the "Agreement").
2. Payment
Lease Term: The term on this lease shall be for 30 days from the date herein and automatically renews for another 30 day term thereafter, and each successive 30 days thereafter. In the event Lessor or Lessee desires to terminate this lease, written notice must be given to the other party at the e-Mail address provided herein and dated not less than 30 days prior to the upcoming expiration date. Failure to give said notice in accordance herewith automatically renews the term of this lease.
Payment Terms: The Lessee shall make one payments of (See individual listing price) herewith, and installments in the amount of (See individual listing price) and payable on the day of each month of the term and all renewals. In the event any payment due hereunder is not received after 30 days of term agreement due date Lessee shall pay to Lessor, in addition to such payment or other charges due hereunder, a "late fee" in the amount of $50 . If no payment is received after 45 days upon due date, the agreement between is Lessee & Lessor is terminated.
Termination of Lease Agreement: Upon termination of this lease, the Lessee acknowledges and understands that JD Marketing Design Agency (lessor) shall retain full ownership rights to the domain, social media properties, phone number, e-mail accounts, hosting, website design, search engine optimization techniques, strategies and content for the website in its entirety except for any images or textual content given to Lessor by Lessee. In such case, Lessor will delete such images and content including Lessee's name from the website within 14 days of the termination of this agreement. Lessor will utilize the domain, website and search engine optimization as it sees fit for its own marketing purposes moving forward.
3. Use License
Responsibility of You and Contributors. If you post material online, or if you operate a forum, blog, comment on a forum or blog, post links, audio, or videos, or otherwise make (or allow any third party to make) material available by means of the website (any such material, "Content"), you are entirely responsible for the content of, and any harm resulting from, that Content. That is the case regardless of whether the Content in question constitutes text, graphics, video, an audio file, or computer software. By making Content available on the Website, you represent and warrant that:
the downloading, copying and use of the Content will not infringe the proprietary rights, including but not limited to the copyright, patent, trademark or trade secret rights, of any third party;
you have fully complied with any third-party licenses relating to the Content, and have done all things necessary to successfully pass through to end users any required terms;
the Content does not contain or install any viruses, worms, malware, Trojan horses or other harmful or destructive content;
the Content is not spam, and does not contain unethical or unwanted commercial content
the Content is not obscene, libelous or defamatory, hateful or racially or ethnically objectionable, and does not violate the privacy or publicity rights of any third party; and
By posting Content for inclusion on the website, you grant JD Marketing Design Agency a world-wide, royalty-free, and non-exclusive license to reproduce, modify, adapt and publish the Content solely for the purpose of displaying, distributing and promoting your Website. If you delete Content, JD Marketing Design Agency will use reasonable efforts to remove it from properties, but you acknowledge that caching or references to the Content may not be made immediately unavailable.
Without limiting any of those representations or warranties, JD Marketing Design Agency has the right (though not the obligation) to, in JD Marketing Design Agency's sole discretion (i) refuse or remove any content on that, in JD Marketing Design Agency's reasonable opinion, violates any JD Marketing Design Agency policy or is in any way harmful or objectionable, or (ii) terminate or deny access to and use of Website to any individual or entity for any reason, in JD Marketing Design Agency's sole discretion. JD Marketing Design Agency will have no obligation to provide a refund fees of any amounts previously paid.
4. Guarantee
The Lessor does not guarantee the amount of website traffic nor the number of leads that are generated by the leased website with respect to this Website Lease Agreement. Geographic area and demographics play a large part in the traffic count and lead generation as does the website positioning. The Lessor does agree to monitor the website positioning regularly using its high tech tracking software and further agrees to alter or tweak the website story line and meta tag coding as it deems necessary in order to obtain optimal website rankings on the major search engines for the exposure and branding of the agent or Lessee. The Lessor's goal and intent are to provide exceptional exposure on the internet for the leased website in order to advance and enhance the new client development of the Lessee's business.
5. Limitations
In no event shall JD Marketing Design Agency or its suppliers be liable for any damages (including, without limitation, damages for loss of data or profit, or due to business interruption,) arising out of the use or inability to use the materials on JD Marketing Design Agency's Internet site, even if JD Marketing Design Agency or a JD Marketing Design Agency authorized representative has been notified orally or in writing of the possibility of such damage. Because some jurisdictions do not allow limitations on implied warranties, or limitations of liability for consequential or incidental damages, these limitations may not apply to you.
6. Fees and Payment
By contracting through us the domain name and Website lease service you agree to pay JD Marketing Design Agency the monthly or annual lease fees indicated for that service. Payments will be charged on the day you sign up and are approved, and will cover the use of that service for a monthly or annual period as indicated. The lease fees are for use of the website properties only. Optional paid services such as graphic design, modifications, paid advertising are available for an additional fee.
7. Content Posted on Other Websites
We have not reviewed, and cannot review, all of the material, including computer software, made available through the Websites and Web pages to which the website links, and that link to the properties. JD Marketing Design Agency does not have any control over those non-property Websites and Web pages, and is not responsible for their contents or their use. By linking to a non-property Website or Web page, JD Marketing Design Agency does not represent or imply that it endorses such Website or Web page. You are responsible for taking precautions as necessary to protect yourself, the Website and your computer systems from viruses, worms, Trojan horses, and other harmful or destructive content. JD Marketing Design Agency disclaims any responsibility for any harm resulting from your use of non-property Websites and Web pages.
8. Copyright Infringement and DMCA Policy
As JD Marketing Design Agency asks others to respect its intellectual property rights, it respects the intellectual property rights of others. If any material located on or linked to by these properties violates copyright, you are required to remove such material or links in accordance with the Digital Millennium Copyright Act ("DMCA") Policy.
9. Intellectual Property
This Agreement does not transfer from JD Marketing Design Agency to you any JD Marketing Design Agency or third party intellectual property, and all right, title and interest in and to such property will remain (as between the parties) solely with JD Marketing Design Agency. JD Marketing Design Agency, properties (Website, Domain, Social Media Accounts, Phone Number, e-Mail, and all other trademarks, service marks, graphics and logos used in connection with the Website are trademarks or registered trademarks of JD Marketing Design Agency or JD Marketing Design Agency's licensors. Other trademarks, service marks, graphics and logos used in connection with the Website may be the trademarks of other third parties. Your use of the properties and Website grants you no right or license to reproduce or otherwise use any JD Marketing Design Agency or third-party trademarks.
10. Changes
JD Marketing Design Agency reserves the right, at its sole discretion, to modify or replace any part of this Agreement. It is your responsibility to check this Agreement periodically for changes. Your continued use of or access to the properties following the posting of any changes to this Agreement constitutes acceptance of those changes. JD Marketing Design Agency may also, in the future, offer new services and/or features through the Website (including, the release of new tools and resources). Such new features and/or services shall be subject to the terms and conditions of this Agreement.
11. Termination
JD Marketing Design Agency may terminate your access to all or any part of the properties and Website at any time, with or without cause, with or without notice, effective immediately. If you wish to terminate this Agreement or your account, you must contact us immediately. Not withstanding the foregoing, you can be terminated by JD Marketing Design Agency if you materially breach this Agreement and fail to cure such breach within thirty (24) hours from JD Marketing Design Agency's notice to you thereof.
12. Disclaimer of Warranties
JD Marketing Design Agency and its suppliers and licensors hereby disclaim all warranties of any kind, express or implied, including, without limitation, the warranties of merchantability, fitness for a particular purpose and non-infringement. Neither JD Marketing Design Agency nor its suppliers and licensors, makes any warranty that the properties will be error free or that access thereto will be continuous or uninterrupted.
13. Limitation of Liability
In no event will JD Marketing Design Agency, or its suppliers or licensors, be liable with respect to any subject matter of this agreement under any contract, negligence, strict liability or other legal or equitable theory for: (i) any special, incidental or consequential damages; (ii) the cost of procurement or substitute products or services; (iii) for interruption of use or loss or corruption of data; or (iv) for any amounts that increase the fees paid by you to JD Marketing Design Agency under this agreement during the twelve (12) month period prior to the date the cause of the action accrues. JD Marketing Design Agency shall have no liability for any failure or delay due to matters beyond their reasonable control. The foregoing shall not apply to the extent prohibited by applicable law.
14. Use
You represent and warrant that (i) your use of the properties will be in strict accordance with the JD Marketing Design Agency Privacy Policy, with this Agreement and with all applicable laws and regulations (including without limitation any local laws or regulations in your country, state, city, or other governmental area, regarding online conduct and acceptable content, and including all applicable laws regarding the transmission of technical data exported from the United States or the country in which you reside) and (ii) your use of the domain name and Website will not infringe or misappropriate the intellectual property rights of any third party.
15. Indemnification
You agree to indemnify and hold harmless JD Marketing Design Agency, its contractors, and its licensors, and their respective directors, officers, employees and agents from and against any and all claims and expenses, including attorneys' fees, arising out of your use of the domain name and Website, including but not limited to out of your violation this Agreement.
16. Miscellaneous
This Agreement constitutes the entire agreement between JD Marketing Design Agency and you concerning the subject matter hereof, and they may only be modified by a written amendment signed by an authorized executive of JD Marketing Design Agency, or by the posting by JD Marketing Design Agency of a revised version. Except to the extent applicable law, if any, provides otherwise, this Agreement, any access to or use of the properties and Website will be governed by the laws of the state of Tennessee, U.S.A., excluding its conflict of law provisions, and the proper venue for any disputes arising out of or relating to any of the same will be the state and federal courts located in Hamilton County, Tennessee. Except for claims for injunctive or equitable relief or claims regarding intellectual property rights (which may be brought in any competent court without the posting of a bond), any dispute arising under this Agreement shall be finally settled in accordance with the Comprehensive Arbitration Rules of the Judicial Arbitration and Mediation Service, Inc. ("JAMS") by three arbitrators appointed in accordance with such Rules. The arbitration shall take place in Tennessee, in the English language and the arbitral decision may be enforced in any court. The prevailing party in any action or proceeding to enforce this Agreement shall be entitled to costs and attorneys' fees. If any part of this Agreement is held invalid or unenforceable, that part will be construed to reflect the parties' original intent, and the remaining portions will remain in full force and effect. A waiver by either party of any term or condition of this Agreement or any breach thereof, in any one instance, will not waive such term or condition or any subsequent breach thereof. You may assign your rights under this Agreement to any party that consents to, and agrees to be bound by, its terms and conditions; JD Marketing Design Agency may assign its rights under this Agreement without condition. This Agreement will be binding upon and will inure to the benefit of the parties, their successors and permitted assigns.
[/su_spoiler][/su_accordion]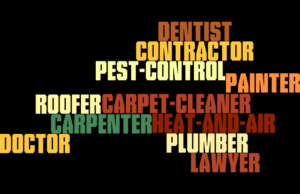 Please Fill in Signup Form
[vfb id=9]
[su_accordion][su_spoiler title="Privacy Policy" open="no" style="default" icon="plus" anchor="" class=""]
Privacy Policy
By submitting a form, I consent to the collection, use and disclosure of my personal information as described in this paragraph. I agree that the personal information provided above may be used and disclosed by JD Marketing Design and/or its agents or service providers (collectively, the "Customer") as necessary.
We take your online privacy seriously. It's all about trust. Our privacy policy describes the information we collect from and about you during your visit to our web site. Our privacy policy also describes how we use information about you, whom we share it with, and how we protect it. We may have links to other websites located on our website. These sites may also contain links to third party sites not controlled by us and are not covered by this privacy statement.
We recommend that you check the privacy statement of other sites you visit before providing any personal information. We collect personal information about you from the information you provide to us when you fill out an electronic form. We may use cookie technology or other online tracking technologies to gather anonymous, aggregate information about your visit to our web site. This information is used to measure site activity and to create ideas for improving our sites.
This information may include:
Time and length of your visit
Web pages you look at on our sites
Web site you visited just before coming to ours
Name of your internet service provider
Sometimes we share information about you with other companies to provide you the services you are requesting. Any company with which we share information about you for the above purposes is contractually required to comply with confidentiality standards. We do not provide information about you to any unaffiliated third party for their independent use without your permission. However, we may disclose your personal information as required by law, in conjunction with a governmental inquiry, or in litigation or dispute resolution. We restrict access to your information to our employees, agents and contractors. We maintain physical, electronic and procedural safeguards designed to protect your personal information.
You may unsubscribe or opt-out of all future e-mails from us by clicking the unsubscribe link on any future email marketing communication you receive.
[/su_spoiler][/su_accordion]